Ciao lovelies! As you know, I love to post about Kawaii content here, so today let's talk about Kawaii Cosplay Photography!
If you're new to kawaii cosplay photography, you're in luck. There are tons of cosplay conventions in 2023 where you can dip your toes in and explore the hobby. Several established cosplay photographers started their practice at conventions — Thurstan Redding, for one, began by shooting portraits at London's Comic Con in 2018, and would later come to launch his famous photography series, "Kids of Cosplay," in 2022.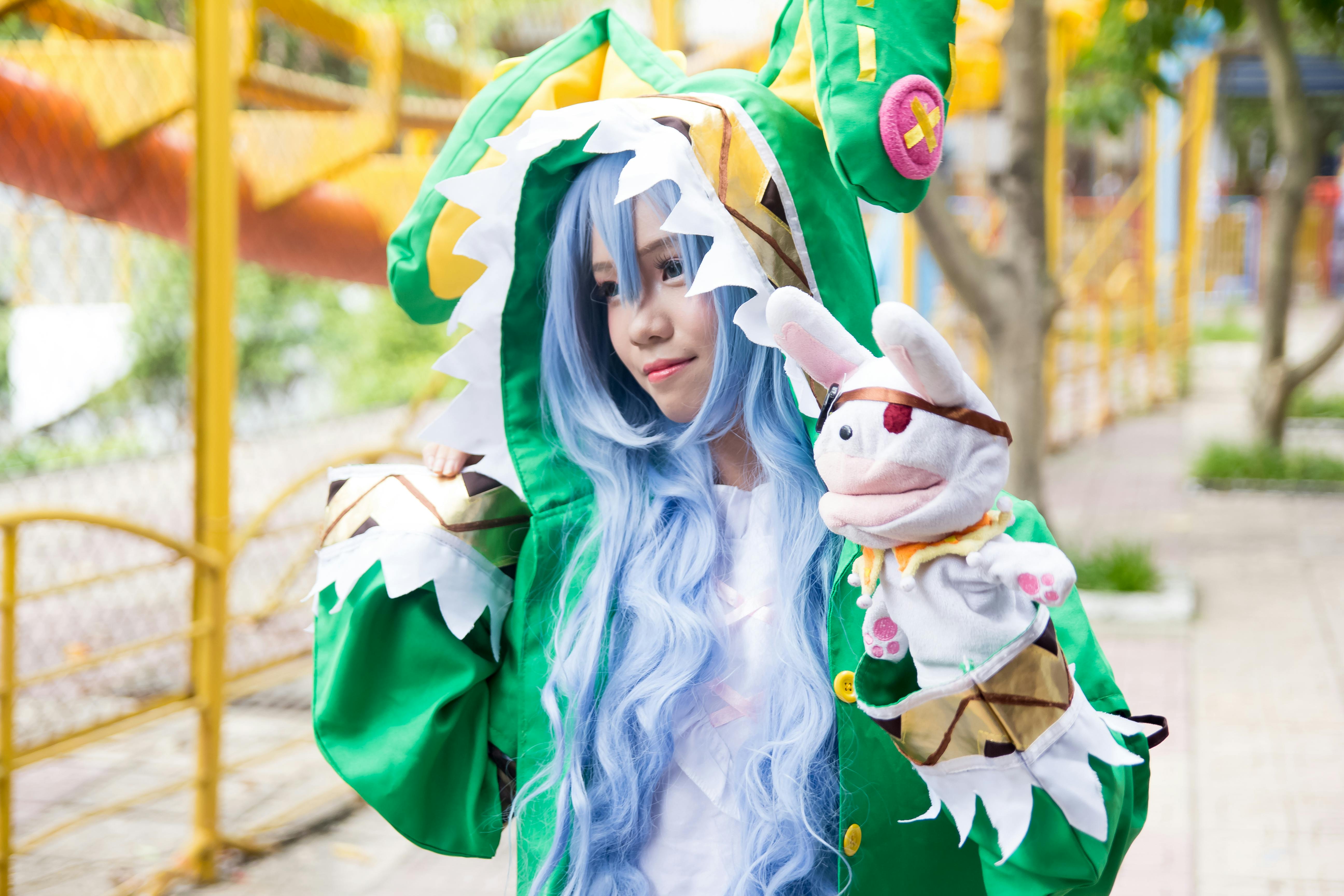 https://images.pexels.com/photos/1469501/pexels-photo-1469501.jpeg
Whether you're attending the Anime Expo in July or Youmacon in November, you can bet that there will be plenty of kawaii cosplayers who will be happy to let you take their photos. Until then, brush up on the basics of tips and tools you'll need to make the most out of each event.
Tips When Taking Kawaii Cosplay Photography
Kawaii cosplay photography aims to capture the effort of cosplayers and tell their stories. Take a look at how these ten cosplay photos of Princess Peach can portray different characterizations and moods despite capturing the same character. TheEyeProjects' photo of Classic Peach focused on capturing the fantastic shape of the costume, whereas HannahEva's rendition of Warrior Peach used a full frontal shot to highlight details like the belt with items from different games.
Take note that it isn't always guaranteed that photographs match the artistic vision of the cosplayers. However, the basic guidelines below can help you improve your craft and take the perfect kawaii cosplay shot.
Always ask for consent
Asking for consent from your model isn't just about ethics. Cosplayers can most comfortably pose in positions that bring out the kawaii aspects of their costume when there's proper communication between the photographer and the cosplayer. Asking for permission to take a photograph will also allow you to direct the cosplayer into a scene that you want to create. You can even ask the cosplayer for consent to snap candid pictures if you want a more natural emotion or pose.
Experiment with angles
The choice of camera angle can shape how the cosplayers' body and costume appears. In a 2022 Study on the art worlds of gender performance, photographer Yeguang explains how shooting from the top down can help make kawaii characters look more petite. Using Yeguang's principles, careful choice of camera angle from the side can also emphasize curves and make even male cosplayers look softer or smaller.
Pay attention to the background
Kawaii cosplays tend to either use a plain backdrop to highlight the cosplayer's costume or a setting similar to the original character's world. For the latter, using heavy items in the surrounding scene, like trees or houses, can help create a stark contrast with the cosplayer and to make them look more petite. This also works when photographing cosplayers in a convention, when desks, chairs, or other cosplayers surround them.
The tools and equipment you need for kawaii cosplay photography
If you're new to cosplay photography, sometimes all you need is an iPhone and decent natural lighting. Our previous article on photography tips for mini dolls explains how iPhones have a feature to change the focus with just a tap. This is helpful when creating the "shallow depth of field," a popular technique that adds depth to photography. This is an easy fix for overly distracting backgrounds.
However, more serious hobbyists can look towards expanding their arsenal with more specific tools, some of which are outlined below.
Camera
Many cosplay photographers, such as Carlo Adama with his Sony A7 III, gravitate towards mirrorless cameras for conventions. Mirrorless cameras are useful for indoor settings because of their portability and larger sensors, which allow for better low-light performance. However, there are a variety of DSLR cameras you can buy online that work just as well. The Nikon D6 has a high-resolution 20.8MP FX-format CMOS sensor that enables class-leading ISO's up to 102,400, which helps reduce low light noise for shooting at conventions.
DSLR cameras are especially beneficial for formal shoots. The large full-frame sensor of the Canon EOS 5D Mark IV helps provide an even shallower depth of field with a high-resolution sensor of 30.0MP. Its Dual Pixel CMOS AF system also allows you to save in both RAW and JPEG formats to provide more editing options.
Lens
Having interchangeable lenses ready helps you adapt to any style. There are many types of camera lenses you can purchase, including the standard 50mm to the short telephoto lenses of 85mm if you want more focus. If your budget is limited to one lens, many would recommend a zoom lens that can cover a huge range and shoot a wider variety of subjects. However, these tend to be pricey. For the budget hobbyist, the cheaper prime lens can give you great photos even without the zoom.
Lighting
Natural lighting works best in eliminating shadows for kawaii and soft photos. However, studio shots can benefit from a two-light setup, which can help ensure that the subject is beautifully depicted in color and lighting. Here, two monolights with a softbox are often used. Otherwise, portable strobes like the Godox AD200 can be helpful for conventions and can even be combined with a Godox AD B2 for more input.
An important part of kawaii cosplay photography is to have fun with your tools and the cosplayers because kawaii cosplay is all about creativity and acceptance. With practice, you will soon be able to draw out the most natural kawaii aspects of every cosplayer.